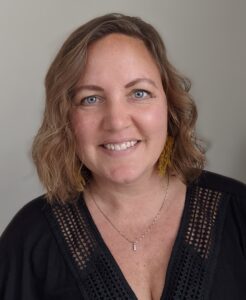 Christie E. Jergens, RSHom(NA), CCH is a graduate of the Northwestern Academy of Homeopathy (NAH) and has been practicing homeopathy since 2001. She has a bachelor's Degree in Nutrition from the University of Minnesota. She has completed advanced studies at the Dynamis School for Advanced Homeopathic Studies and Rajan Sankaran's online forum. She is certified in classical homeopathy (CCH) by the Council for Homeopathic Certification and a member of the National American Society of Homeopaths and Minnesota Homeopathic Association. She works with homeopathic students as a clinical supervisor and mentor at NAH.
Christie is passionate about homeopathy and loves to see a person truly heal. Homeopathy can touch a person at a very deep level and help an individual move to get "unstuck". The lifting of symptoms, the movement of healing, and the art of homeopathy is a wonderful thing to see unfold in each and every individual. She works with individuals experiencing anxiety, depression, hormonal problems, and a wide range of emotional and physical ailments.
Christie enjoys spending time with her husband, four children and golden retriever. She loves photography, sunshine and grilling in the summer.
Fee Schedule
$350 Adult Initial Consultation
$285 Child Initial Consultation (Children under 12)
$95 Follow-up consultation phone or office visit
$35 – $60 Brief/acute consultation
$45 After hours or weekend calls
Locations, Hours & Scheduling
Christie offers in person, phone, or virtual appointments at the Minnesota Center for Homeopathy in St Louis Park or west of the metro in Delano, MN. Hours are by appointment. To schedule a consultation or contact Christie, email christie.jergens@gmail.com or call (612) 501-9265.